Board Directors & Advisors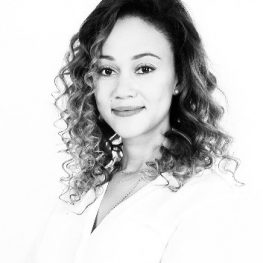 Elaine Okeke-Martin | President
Email: [email protected]
Elaine Okeke – Martin is the founder and president of the Spa & Wellness Association of Africa (SWAA)
Elaine has a wealth of experience in global project management and has worked in Europe, Americas, Middle East and Africa by providing excellence consulting services to Hotels, Resorts, Boutique hotels and Spa Wellness facilities globally. She still consults private owners and companies worldwide in spa developments and government departments in Africa for sustainable wellness tourism. Elaine chairs the ´Africa Wellness Initiative on the Global Wellness Institute platform. She has been on the panel of judges for Wellness 365 Global and listed as 'African Travel 100 Women Awards' by AKWAABA African Travel Market 2017.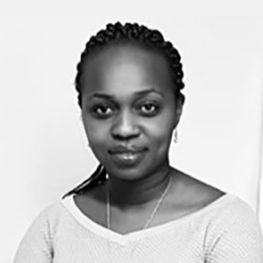 Lydia | Board Director
Email: [email protected]
Lydia holds an LLM in Public Commercial International Laws from the University of Greenwich and an LLB (Hons) from the University of Wales.
She currently works for Visit Britain, London Paralegal.
Lydia is a suitable candidate to join the Board of Directors and brings a wealth of International Public Commercial International Laws, which SWAA needs right now.
Lydia understands the role is voluntary and is willing to commit herself to the cause.
She is considering the role and responsibility agreement as we speak and will confirm back to us with a signed copy. The ball is our court now.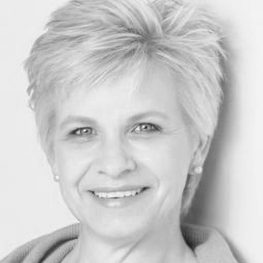 Isabel Carstens Roos | Board Director
Email: [email protected]
In 1993 Isabel Carstens took over as Managing Director of the Stellenbosch Academy of Health and Skin Care Therapy, The Isa Carstens Academy founded in 1978 by Mrs Isa Carstens
From the early 2000, Mrs Isabel Carstens-Roos initiated tremendous growth in the Health and Wellness business, ranging from starting new "added" business ventures to the Academy, introducing the Isa Carstens Nail Academy and a Recruitment company, Aesthetic Personnel Services, offering employment opportunities to qualified Therapists, to being invited as a guest speaker at various national and international Industry events. In 2005, the Isa Ladies residence was opened and accommodates 198 students today.
Isabel Carstens-Roos qualified as a Moderator, a Cidesco Examiner, assisted with the development of the CIDESCO Spa Diploma syllabus, opened the Isa Wellness Sanctuary for students to integrate the academy studies with true-life industry experience.
In 2007 received the "Medaille Du Merite Award" for her professional contribution to CIDESCO Training.
In 2011 opened another Isa Carstens Academy in Pretoria and as recent as this year, moved into the new, modern equipped Isa Carstens Academy in Lynnwood Pretoria.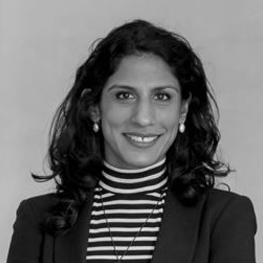 Sonal Uberoi | Board Director
Email: [email protected]
Global spa expert with extensive operations and management experience in the spa and wellness industries.
Worked across Europe, Middle East and Asia Pacific with top brands, such as: Sofitel Luxury Hotels, Six Senses Spas, Reebok Sports Clubs, Hostal Empúries, Melia Hotels International.
Uniquely global skill set and creative outlook. Areas of expertise include: revenue management, business optimisation, excellence in operations and service standards, concept development, brand consistency and corporate strategy. Sonal is also the author of ´How to Open a Smart Spa.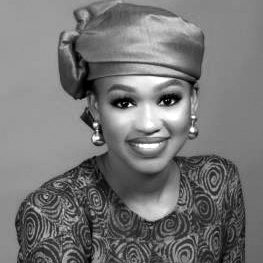 Ameera Abraham | Board Director Communication
Email: [email protected]
Ameera Abraham is the CEO & Spa Director of The Nail Bar, a luxury
nail spa and wellness centre and the founder of Nigeria's premier
professional nail care brand Amali Cosmetics.
She also serves as the Executive Chair (Nigeria) for the Spa and Wellness Association of Africa. She is a qualified beauty therapist, holds a BA in Politics and International Relations and a CIDESCO Diploma in Spa Management.
Outside of her professional life, Ameera enjoys reading, yoga and volunteering for charity work. She is an advocate for women and children's rights & has a keen interest in enlightening and empowering women in their various fields of life.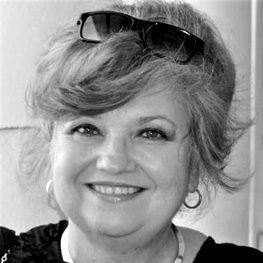 Celeste Peters | Senior Board Advisor Communication
Celeste Peters has spent over 26 years in corporate as manager, auditor and trainer for quality management systems. Her passion is people. To empower people to empower themselves by means of education and engagement is what she enjoys most.
Originally a senior primary school teacher, her passion for education supported her personal goals to help others succeed. Fairness, equality, empowerment, quality and ethical business practice are her grounding principles. Interest in the wellness industry was firmly established in 2008 when she became a founding member of the South African Spa Association to support Spas with management standards in the industry. An avid spa goer and spa evaluator, she is currently Global Wellness Day Ambassador for South Africa, Sales Representative at The Tides|Wellness and board member for Energy Training Solutions (Pty) Ltd.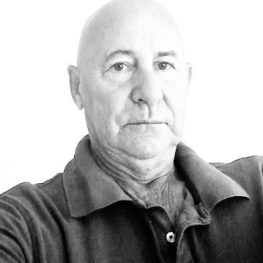 Dr. Denzil Phillips | Board Advisor
With over 30 years experience Denzil's company, Denzil Philips International, advises some of the world's leading corporations and development organisations operating in the field of spa & wellness, natural beauty care, natural medicines, fragrances and cosmetics.
Denzil is Director of the Association of African Medicinal Plants Standards AAMPS and Advisor to the Caribbean Spa & Wellness Assoc and adviser to the Spa & Wellness Assoc of Africa SWAA (www.swaafrica.org)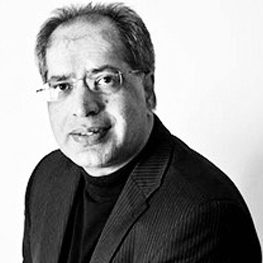 Suki Kalirai | Senior Advisor
Suki, a chemistry graduate from Imperial College London, has 25+ years Fortune 500 multinational board and management experience at Unilever, Coca-Cola International  and Forte & Le Meridien Hotels.
Suki founded and set up SSI in 2000 the parent company behind re-aqua and Dove Spa. Suki has always had a passion for training and he has run 4 training companies alongside his portfolio of work in the last 10-years including leading and gaining substantial improvements in globally recognised OFSTED inspections for use of public education and training funds. Suki was Chairman of the UK Spa Assoc. from 2003 to 2013, Chairman of Habia the UK government standard setting body from 2012 to 2017, Chair UK sector skills council from Jun-16 to Dec -17 He is currently Chair of UK Panel for hair beauty and aesthetics standards, operates hair and beauty outlets in London and Cambridge and a founding adviser to the Spa & Wellness Assoc of Africa SWAA (www.swaafrica.org)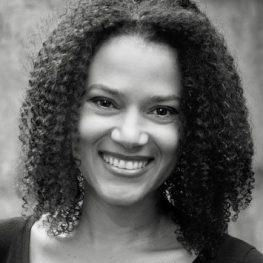 PhD Dr. Esther Belmaati | Board Advisor
Dr. Esther Belmaati an aesthetic medical practitioner obtained her medical degree from the University of Copenhagen in 2003 and has worked in Scandinavian countries.
Esther completed her Ph.D. programme in 2012. She worked at the Department of Dermatology Gentofte Hospital in Copenhagen, Denmark. Esther is a member of AAAM, American Academy of Aesthetic Medicine, and is also certified by the Danish Health Authority as an Aesthetic Medical Practitioner. For several years, Esther has worked to correct and enhances customers natural beauty using safe medical techniques that require considerable artistic/aesthetic and medical ability. She is also currently involved in research of new aesthetic medical procedures and adviser to the Spa & Wellness Assoc of Africa SWAA (www.swaafrica.org)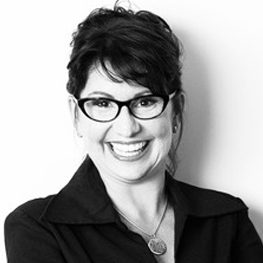 Angela Derks | Board Advisor
Angela Derks is the Founder and CEO of the Australasian Sustainable Wellness Academy (ASWA) and the course and curriculum developer for the Australian Accredited Diploma of Wellness.
Originally from Papua New Guinea, she moved to Australia when she was 12 and graduated with University Degrees in Naturopathy, Marketing and Real Estate Development. At the age of 28, Angela designed, developed and operated one of Australia's first integrated health, wellness and spa facilities. Angela has lead strategic initiatives and training programs in award-winning companies such as Six Senses Spas, Soneva Resorts, Ritz-Carlton, Madinat Jumeirah, Palazzo Versace, Kempinksi, Westin, Qantas First Lounges, Gwinganna Lifestyle Retreat and Aurora Spa.

She launched ASWA with the mission of bringing wellness within reach of individuals and organisations to enhance the way we live and work. Angela works with various organisations, from private enterprise in sectors such as vocational education, manufacturing, hospitality, health, spas and aesthetic clinics to not-for-profits and government departments such as industry skills councils and associations, delivering specific intelligence at board level.

As a professional working mother with two young children, Angela knows personally the challenges of attaining individual wellness and balance in today's working world – vital concepts for individuals and organisations to understand and embrace, in order to thrive.
In her spare time, you'll find Angela in a pilates class, enjoying a nutritious organic meal with fun-loving friends and family, or planning her next wellness adventure.

"Wellness is a day-to-day choice, an active process of increasing self-awareness, complemented by the supportive actions of one's workplace, home and community environments. What I'm truly passionate about is seeing others thriving at their personal and professional best. ASWA provides an avenue for people to realise their potential; to live their best life with clarity, vitality and peace, underpinned by a true sense of purpose and passion." says Angela.

Angela believes that she can achieve her purpose of empowering others to attain optimum wellness, by providing organisations with advice, solutions and training programs that not only demystifies the concept of wellness, but inspires participants to live, breathe, cultivate and lead the integration of wellness into lives and workplaces.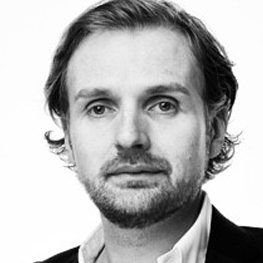 Jean Martin | Board Advisor
International Strategic Business Consultant with in-depth Program Management and Finance expertise including; Corporate Strategy, Business Development and investment skills; broad experience in Europe, Latin America and Africa, with strong experience in leading and handling large scale projects and programs.
Strong analytical skills, proven ability to infiltrate new markets and Entrepreneurial knowhow with successful track records in building international services companies. Jean owns an MBA from London Business School, Media Content at Columbia University and a Master of Engineering (Meng.) from E.CESI Paris France.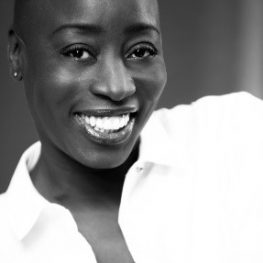 Eryca Freemantle | Board Advisor
A multi award winning Global Makeup Educator & Industry Strategist. She educates and empowers women of all ages. Eryca speaks regularly at Professional Beauty, Olympia, Beauty World and other international conferences; Eryca is often booked to speak at women conferences and transformational events.
Global Beauty Ambassador, recent international judge for Miss Africa, interviewed by Forbes Magazine Africa, CNBC, MNET Studio 53, Ebony Life TV, Bloomberg TV International researcher for Unilever and Euromonitor, the Eryca Freemantle brand is endorsed by UKTI to increase cross-border business-to-business trade. Eryca is a former adviser to the London College of Fashion, the most prestigious fashion and makeup university in the world. Eryca is adviser to the Spa & Wellness Assoc of Africa SWAA (www.swaafrica.org)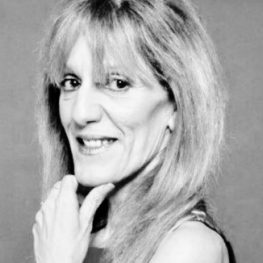 Georgina Ragaven | Board Advisor
Founded recently own company Star Connexxions Ltd and has over 25 years experience in training.
In the past, has been adviser for Minister of Health, Minister of Youth and Sports, Ministry of Women and Children in Mauritius, currently, she is the adviser for Women Entrepreneurship Development to the Ministry of Gender Equality, Child Development and Family Welfare in Mauritius.
A pioneer of health, fitness and wellbeing projects in Mauritius.
Georgina promoted health, fitness and a holistic approach to life through regular TV programmes. She is the Founding member and Past President of Rotary Club of Phoenix. District officer for Rotary International in 2006, 2010 and 2013. Member of Soroptimist International Port Louis and of AMFCE. Member of the MIOD and AMCHAM WIN Ltd Board member – Current WIN Champion for Leadership and Training. She is adviser to the Spa & Wellness Assoc of Africa SWAA (www.swaafrica.org)
Executive Committee Chairs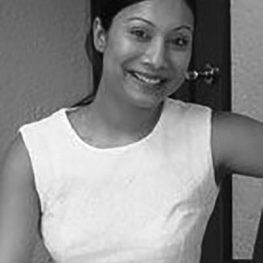 Nadine Dassin is a Skincare & Training Specialist at Health Activ, IBL LTD. Prior to this she worked as a Wellness & SPA Manager at Trou aux biches Beachcomber SPA BY CLARINS, Spa Manager from 2015 – 2o16 at Long Beach Resort ( Sun Group ) SPA BY THALION, 2014 -2015 SPA Manager at The Domaine des Alizees by Evaco Group SPA BY LA SULTANE DE SABA, Shiseido Trainer at Belle Mare Plage Hotel Mauritius, Constance Hotels Group
Nadine has had consultancy experience while owning from 2011 – 2014 Mascareignes Spa Consultant Ltd ( Training & Consulting , Approved by MQA where she Consulted & Trained Attitude Hotel Management Ltd ( 2012 ), Sh'Zen beauty products , Toot Sweet Ltd ( 2013), Spa Nira team, Shanti Maurice ( 2013)
She also opened a Wellness center at The Junction Business Hub ( 2013)
She has also been Part time Lecturer in SPA Management, University of Mauritius & EHSGD and Corporate SPA Trainer & SPA Product Manager Constance Hotels Experience ( Mauritius, Seychelles, Maldives & Madagascar) Constance Academy & Constance hotels group In 2005 she was a Product Manager nutritional and cosmetology Trainer at IPBD ltd
Nadine happy to be joining SWAA to grow the Spa & Wellness industry in Mauritius for its members.
We sincerely welcome here and wish her all the best of luck with Mauritius SWAA Chapter established in 2015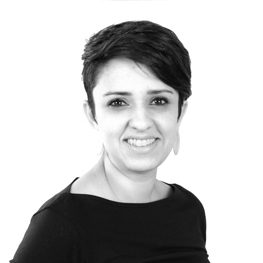 Jazz (BA Psychology; MSc Health Promotion & Psychology) is a psychologist and health promotion specialist by training.
She was presented with the opportunity to develop D'VINE, a skincare, body care and spa product brand. Since her involvement, she has taken on various roles within the business that range from product development to promotion. Through her involvement in the beauty industry she also consults on the planning, start up, operations and marketing for spas.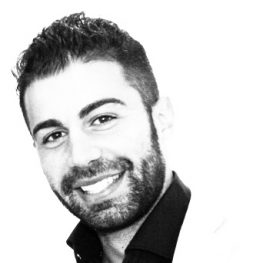 Sicilian born Simone Lipari trained in the UK in wellness and management. Simone then started his career on cruise ships as a Fitness Director and shortly to Spa Manager within his first year. 
Simone then progressed to regional manager of seven more ships and then, decided to cultivate his management and leadership skills in the UK and Australia prior to moving to Ethiopia, where he led the start up and opening of Tilla Health Club. He is now applying his innovative and versatile leadership and analytical abilities for the development and growth of Tilla as Health Club and Spa brand. Simone is The Global Wellness Day Ambassador for Ethiopia and serves as SWAA Executive Committee Chair for Ethiopia (www.swaafrica.org)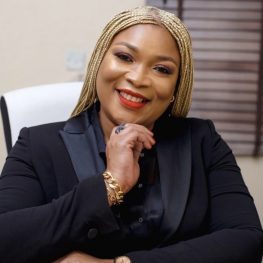 LILIAN ARIGBODI| Executive Committee Chair – SWAA Nigeria CHAPTER
Lilian Arigbodi; Managing Director of Lilian Collins LTD, a company that houses three brands; Lilian Collins Spa, Skinologist (a professional skincare line), and Beauty Agent (specialises in beauty equipment and beauty workforce therapist)
LB Training Institute (a beauty academy) will be launched very soon as the 4th brand housed by Lilian Collins Limited.
Lilian obtained a BA in Education from University of Nigeria (NSUKKA), and holds Diploma qualifications in all Level 3 Beauty Therapy Courses from Carlton Institute, London with Certifications in Electrolysis, Facial Electrical, Body Mechanics, Massages and Facials.
In her quest for excellence, she went further to attend Wigmore Medicals UK where she honed in her skills in Chemical Peeling and Skin Lasers. She is a qualified Beauty Therapist for Mesoestetic UK, Caci International UK, VI Derm UK, and RegimA South Africa.
Lilian Arigbodi is very passionate about skin care and everything it takes to keep the skin healthy, beautiful, clean and clear. Her journey in the "Beauty" industry has been quite exciting, bringing to the doorstep of Nigerians Unrivalled service delivery through the use of innovative therapies and beauty equipment, matching international industry standards.
She is the first to bring a Nigerian brand cosmeceutical range that trains professionals to be able to use the right product of practice and provide their client with a full range of aftercare home use.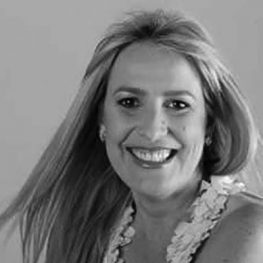 Miss Jacoline Wentzel is without a doubt passionate about the spa and wellness industry and is a respected spa entrepreneur based in South Africa.
After graduating at the Isa Carstens Academy in South Africa, She joined Steiner international as a Spa Therapist onboard cruise liners and worked herself to managemnt within the first year. She then joined the Steiner Recruitment team and established the Steiner
Recruitment office in South Africa. After almost 5 years with Steiner, she joined Bioharmony
Herbal Wellness company as Sales manager and there after Nimue Skin Technology as Sales and Marketing manager for South Africa.
In 2005, Jacoline started her own spa distribution and consulting company in Cape Town, South Africa called the Spa Warehouse, which has grown into one of the leading distribution companies in South Africa, with exclusive rights to various up market spa ranges like Lemi, REM, Esthetica, Gentlemen's Tonic, Faby and Cashmere & Co. And since then Jacoline and her company has helped numerous spa owners to setup their new spas throughout Africa and Mauritius.
She is extremely passsionate about the spa and wellness industry and always strives to help the
spa owners and staff to have the best facilities possible.
Jacoline takes on the role in South Africa with the aim to set up a committee chapter that will grow the spa and wellness community in South Africa through standards and educations and promotions

Institute Bon Pasteur 
Institute Bon Pasteur is a center for research and development on all matters of wellbeing.
Our partnership network and the pool of experts include some of the best in the world, spanning from the US, Europe, Australia, Asia and Africa. To see our list of partners click here. For experts, get in touch and tell us what it is you want to do. We will find just the right person for you.
Action research, community development and knowledge management. The projects we choose to work on incorporate ongoing contributions to institute's research efforts. We invite you to explore our services currently on offer as well as browse through past, present and future projects. 
we get the results
By having strong partnerships that enable us to troubleshoot effectively  and by timely use of design frameworks built for systems thinking, biomimicry and cross-sectoral communication. For more information on permaculture principles and Framework for Strategic Sustainable Development have a look here.
Former Board Of Directors
Dr. Stephan Helary 5th (completed one term) October 2015 – 5th Oct 2017.

Mrs. Pamela Olutunji (completed one term) 21st Nov 2014 – 21st Nov 2016

Mrs. Dzigbordi Dosoo (completed two terms) Jan 2011 – 15th Sep 2016.

Mr. Raoul Andrews (completed two terms) 26th March 2012 – March 2016

Mr. Tonny Muiruri Mutungu (completed one term) 1st Feb 2014 – 1st Feb 2016

Mrs. Elisabeth Brandt (completed one year) 21st Nov 2014 – Nov 2015

Mr. Renaud Azema (completed one year) Sep 2014 – Oct 2015

Mr. Jeff Butterworth (completed one year) 15th Sep 2014 – 15th Aug 2015.
Mrs. Janine Shipra (completed one term) 1st June 2013 – 1st May 2015.

Mrs. Ameenah Gurib Fakim (completed one year) 2013 – 2014

Ms. Anne- Marie Murai (completed one year) 13TH July 2011- July 2012

Mrs. Alison Caroline Ng'ethe-Kariuki (completed one year) – May 17th 2011- May 2012