Board Directors & Advisors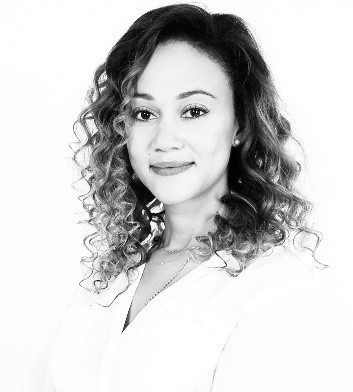 Elaine Okeke-Martin | President
Elaine Okeke – Martin is the founder and president of the Spa & Wellness Association of Africa (SWAA)
Elaine has a wealth of experience in global project management and has worked in Europe, Americas, Middle East and Africa by providing excellence consulting services to Hotels, Resorts, Boutique hotels and Spa Wellness facilities globally. She still consults private owners and companies worldwide in spa developments and government departments in Africa for sustainable wellness tourism. Elaine chairs the ´Africa Wellness Initiative on the Global Wellness Institute platform. She has been on the panel of judges for Wellness 365 Global and listed as 'African Travel 100 Women Awards' by AKWAABA African Travel Market 2017.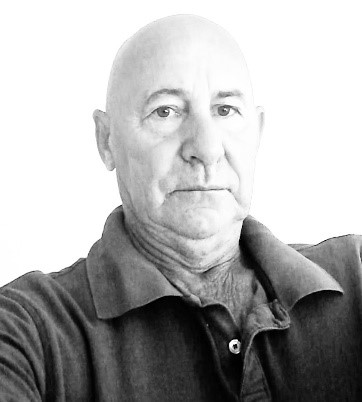 Dr. Denzil Phillips | Board Advisor
With over 30 years experience Denzil's company, Denzil Philips International, advises some of the world's leading corporations and development organisations operating in the field of spa & wellness, natural beauty care, natural medicines, fragrances and cosmetics.
Denzil is Director of the Association of African Medicinal Plants Standards AAMPS and Advisor to the Caribbean Spa & Wellness Assoc and adviser to the Spa & Wellness Assoc of Africa SWAA (www.swaafrica.org)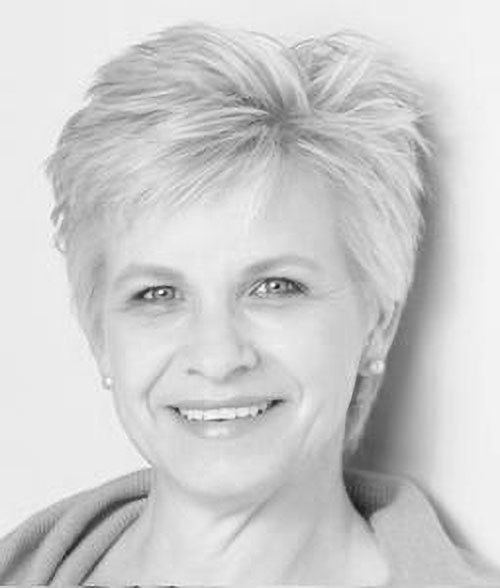 Isabel Carstens Roos | Board Director
In 1993 Isabel Carstens took over as Managing Director of the Stellenbosch Academy of Health and Skin Care Therapy, The Isa Carstens Academy founded in 1978 by Mrs Isa Carstens
From the early 2000, Mrs Isabel Carstens-Roos initiated tremendous growth in the Health and Wellness business, ranging from starting new "added" business ventures to the Academy, introducing the Isa Carstens Nail Academy and a Recruitment company, Aesthetic Personnel Services, offering employment opportunities to qualified Therapists, to being invited as a guest speaker at various national and international Industry events. In 2005, the Isa Ladies residence was opened and accommodates 198 students today.
Isabel Carstens-Roos qualified as a Moderator, a Cidesco Examiner, assisted with the development of the CIDESCO Spa Diploma syllabus, opened the Isa Wellness Sanctuary for students to integrate the academy studies with true-life industry experience.
In 2007 received the "Medaille Du Merite Award" for her professional contribution to CIDESCO Training.
In 2011 opened another Isa Carstens Academy in Pretoria and as recent as this year, moved into the new, modern equipped Isa Carstens Academy in Lynnwood Pretoria.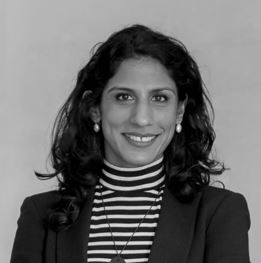 Sunal Uberoi | Board Director
Global spa expert with extensive operations and management experience in the spa and wellness industries.
Worked across Europe, Middle East and Asia Pacific with top brands, such as: Sofitel Luxury Hotels, Six Senses Spas, Reebok Sports Clubs, Hostal Empúries, Melia Hotels International.
Uniquely global skill set and creative outlook. Areas of expertise include: revenue management, business optimisation, excellence in operations and service standards, concept development, brand consistency and corporate strategy. Sonal is also the author of ´How to Open a Smart Spa.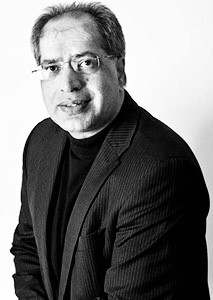 Suki Kalirai | Senior Advisor
Suki, a chemistry graduate from Imperial College London, has 25+ years Fortune 500 multinational board and management experience at Unilever, Coca-Cola International  and Forte & Le Meridien Hotels.
Suki founded and set up SSI in 2000 the parent company behind re-aqua and Dove Spa. Suki has always had a passion for training and he has run 4 training companies alongside his portfolio of work in the last 10-years including leading and gaining substantial improvements in globally recognised OFSTED inspections for use of public education and training funds. Suki was Chairman of the UK Spa Assoc. from 2003 to 2013, Chairman of Habia the UK government standard setting body from 2012 to 2017, Chair UK sector skills council from Jun-16 to Dec -17 He is currently Chair of UK Panel for hair beauty and aesthetics standards, operates hair and beauty outlets in London and Cambridge and a founding adviser to the Spa & Wellness Assoc of Africa SWAA (www.swaafrica.org)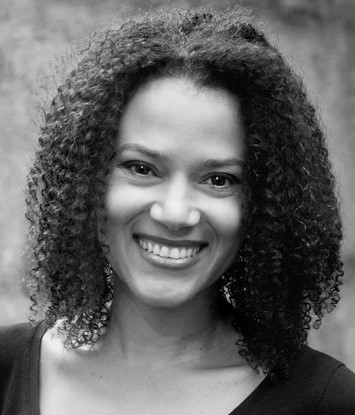 PhD Dr. Esther Belmaati | Board Advisor
Dr. Esther Belmaati an aesthetic medical practitioner obtained her medical degree from the University of Copenhagen in 2003 and has worked in Scandinavian countries.
Esther completed her Ph.D. programme in 2012. She worked at the Department of Dermatology Gentofte Hospital in Copenhagen, Denmark. Esther is a member of AAAM, American Academy of Aesthetic Medicine, and is also certified by the Danish Health Authority as an Aesthetic Medical Practitioner. For several years, Esther has worked to correct and enhances customers natural beauty using safe medical techniques that require considerable artistic/aesthetic and medical ability. She is also currently involved in research of new aesthetic medical procedures and adviser to the Spa & Wellness Assoc of Africa SWAA (www.swaafrica.org)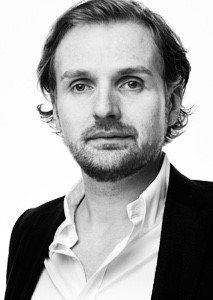 Jean Martin | Board Advisor
International Strategic Business Consultant with in-depth Program Management and Finance expertise including; Corporate Strategy, Business Development and investment skills; broad experience in Europe, Latin America and Africa, with strong experience in leading and handling large scale projects and programs.
Strong analytical skills, proven ability to infiltrate new markets and Entrepreneurial knowhow with successful track records in building international services companies. Jean owns an MBA from London Business School, Media Content at Columbia University and a Master of Engineering (Meng.) from E.CESI Paris France.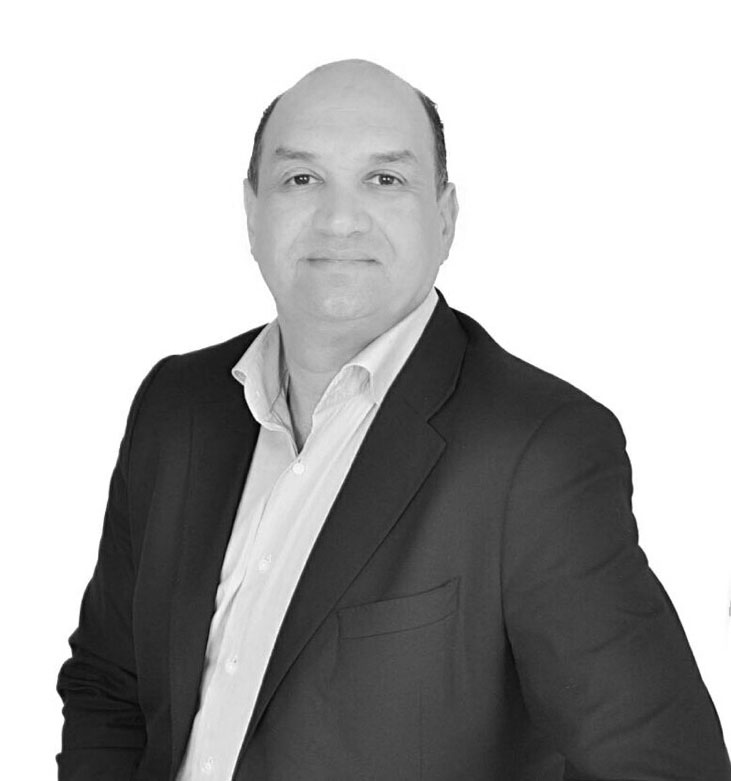 Kamal Chraibi | Board Director
Kamal graduated from the Engineering University of Paris, and then went on to study at the Culinary Art Institute in Paris.
He went on to further his education through different trainings to acquire numerous skills in the Hospitality Industry with Choice Hotel International, Starwood, and Kinseth Hospitality. Kamal then became an apprentice of Master Chef Eric Truglas in the United State for 8 years. Kamal was a Executive Chef in several Five-Star hotels in the US. He then became a Hotel Manager for various high-end hotels. After returning to Morocco, his experience led him to offer consulting to different clients in the hospitality industry, which is continuing to flourish in Morocco. Kamal became involved in the Spa World as a representative of Aspen Management and supervised the Creation of Several Spas, both in Casablanca and other resort areas in the Country. Today, he continues his consulting work in all the facets of the Hospitality Industry. Kamal est diplômé d'une Faculté d'ingénierie de Paris, il a ensuite poursuivi ses études à l'Institut d'art culinaire de Paris. Il a approfondi ses connaissances dans l'Hôtellerie de luxe en suivant diverses formations et stages avec plusieurs chaînes hôtelières internationales comme Choice Hôtel International, Starwood et Kinseth Hospitality. Kamal est ensuite devenu un disciple du Master Chef Eric Truglas aux État-Unis pendant 8 ans. Après cela, Son savoir-faire et la qualité de son travail lui ont permis de se distinguer, et ainsi d'occuper plusieurs positions en tant que Chef Exécutif dans plusieurs hôtels 5 étoiles aux Etats-Unis ainsi que dans la direction et management d'Hôtels. A son retour au Maroc, il décide d'apporter son expertise de l'hôtellerie haut de gamme en tant que consultant aux différents acteurs de l'industrie hôtelière fleurissante au Maroc. Il s'est impliqué dans le Monde du Spa en tant que représentant de la Société internationale Aspen Management et a supervisé la création de plusieurs Spa à Casablanca et dans d'autres villes du pays. Aujourd'hui, il poursuit son expérience de consultant à tous les niveaux dans l'industrie hôtelière.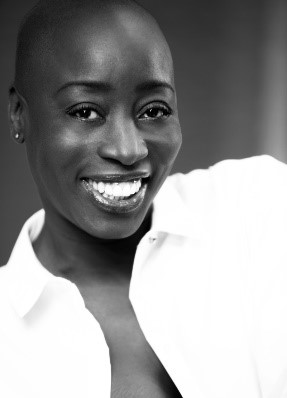 Eryca Freemantle | Board Advisor
A multi award winning Global Makeup Educator & Industry Strategist. She educates and empowers women of all ages. Eryca speaks regularly at Professional Beauty, Olympia, Beauty World and other international conferences; Eryca is often booked to speak at women conferences and transformational events.
Global Beauty Ambassador, recent international judge for Miss Africa, interviewed by Forbes Magazine Africa, CNBC, MNET Studio 53, Ebony Life TV, Bloomberg TV International researcher for Unilever and Euromonitor, the Eryca Freemantle brand is endorsed by UKTI to increase cross-border business-to-business trade. Eryca is a former adviser to the London College of Fashion, the most prestigious fashion and makeup university in the world. Eryca is adviser to the Spa & Wellness Assoc of Africa SWAA (www.swaafrica.org)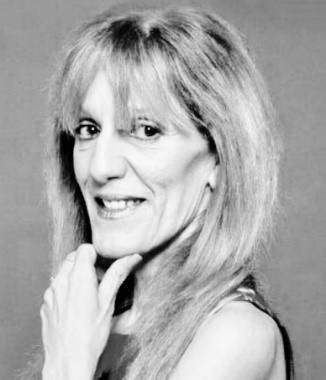 Georgina Ragaven | Board Advisor
Founded recently own company Star Connexxions Ltd and has over 25 years experience in training.
In the past, has been adviser for Minister of Health, Minister of Youth and Sports, Ministry of Women and Children in Mauritius, currently, she is the adviser for Women Entrepreneurship Development to the Ministry of Gender Equality, Child Development and Family Welfare in Mauritius.
A pioneer of health, fitness and wellbeing projects in Mauritius.
Georgina promoted health, fitness and a holistic approach to life through regular TV programmes. She is the Founding member and Past President of Rotary Club of Phoenix. District officer for Rotary International in 2006, 2010 and 2013. Member of Soroptimist International Port Louis and of AMFCE. Member of the MIOD and AMCHAM WIN Ltd Board member – Current WIN Champion for Leadership and Training. She is adviser to the Spa & Wellness Assoc of Africa SWAA (www.swaafrica.org)
Executive Committee Chairs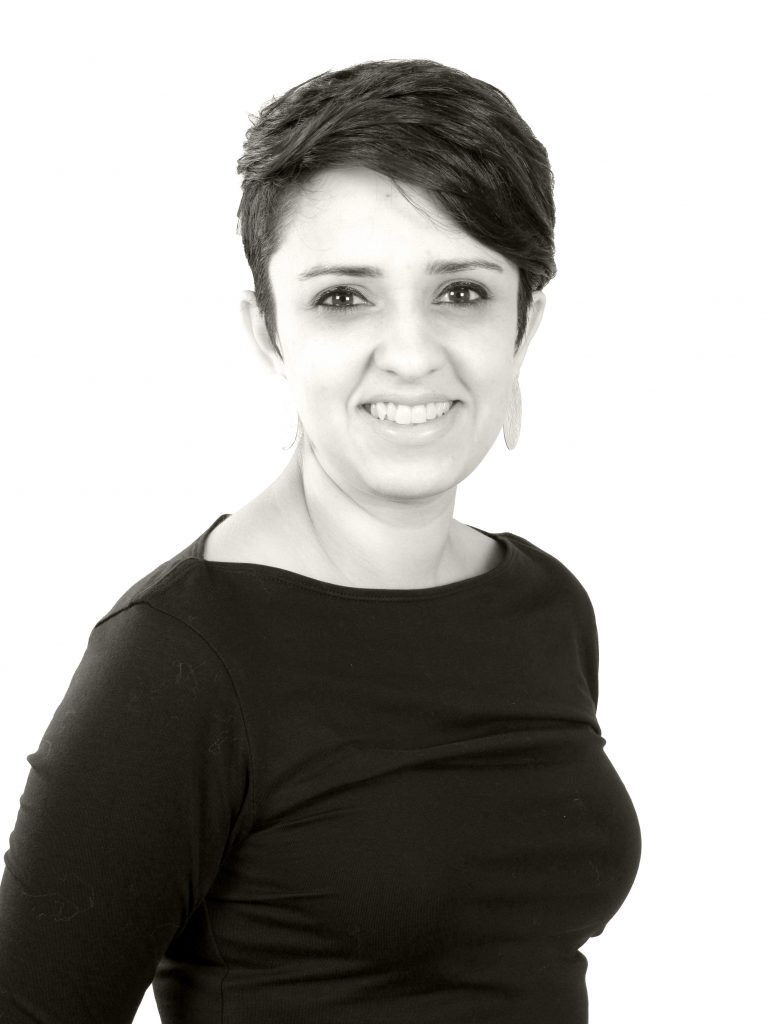 Jasneel Dhanjal | Executive Committee Chair SWAA Kenya CHAPTER

Email: [email protected]
Jazz (BA Psychology; MSc Health Promotion & Psychology) is a psychologist and health promotion specialist by training.
She was presented with the opportunity to develop D'VINE, a skincare, body care and spa product brand. Since her involvement, she has taken on various roles within the business that range from product development to promotion. Through her involvement in the beauty industry she also consults on the planning, start up, operations and marketing for spas.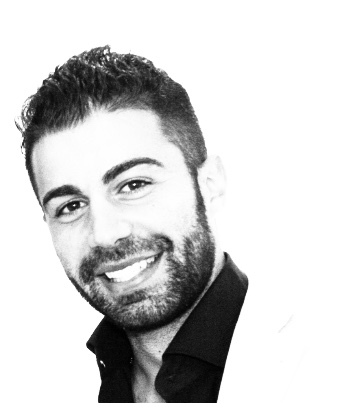 Simone Lipari | Executive Committee Chair – SWAA Ethiopia CHAPTER

Email: [email protected]
Sicilian born Simone Lipari trained in the UK in wellness and management. Simone then started his career on cruise ships as a Fitness Director and shortly to Spa Manager within his first year. 
Simone then progressed to regional manager of seven more ships and then, decided to cultivate his management and leadership skills in the UK and Australia prior to moving to Ethiopia, where he led the start up and opening of Tilla Health Club. He is now applying his innovative and versatile leadership and analytical abilities for the development and growth of Tilla as Health Club and Spa brand. Simone is The Global Wellness Day Ambassador for Ethiopia and serves as SWAA Executive Committee Chair for Ethiopia (www.swaafrica.org)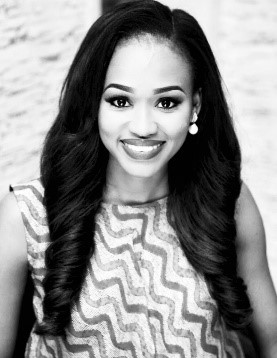 Ameera Abraham | Executive Committee Chair – SWAA Nigeria CHAPTER

Email: [email protected]
Ameera Abraham is the CEO and Spa Director at The Nail Bar, a luxury nail spa and wellness centre located in Abuja.
Abraham most recently launched Amali Cosmetics, a professional gel polish and nail care product line. The Amali range was researched and developed by Ameera as she holds an advanced diploma in Natural Skin Care. She holds a BA in Politics and International Relations from Royal Holloway, University of London. In addition to this she is a qualified aesthetician with specialization in the art of nail care. She also provides spa consulting services ranging from program and menu development to operating procedures. She is passionate about enlightening and empowering women. Ameera serves as SWAA Executive Committee Chair for Nigeria (www.swaafrica.org)

Institute Bon Pasteur 
Institute Bon Pasteur is a center for research and development on all matters of wellbeing.
Our partnership network and the pool of experts include some of the best in the world, spanning from the US, Europe, Australia, Asia and Africa. To see our list of partners click here. For experts, get in touch and tell us what it is you want to do. We will find just the right person for you.
Action research, community development and knowledge management. The projects we choose to work on incorporate ongoing contributions to institute's research efforts. We invite you to explore our services currently on offer as well as browse through past, present and future projects. 
we get the results
By having strong partnerships that enable us to troubleshoot effectively  and by timely use of design frameworks built for systems thinking, biomimicry and cross-sectoral communication. For more information on permaculture principles and Framework for Strategic Sustainable Development have a look here.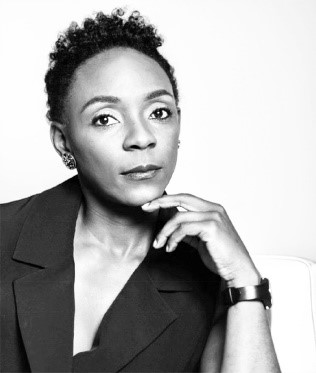 Mariane Akwenye | Executive Committee Chair – SWAA Namibia CHAPTER

Email: [email protected]
Namibia's first black female commercial pilot turned Wellness Entrepreneur, she is at the forefront with Destination Namibia to highlight Wellness Tourism in Namibia. 
And 11 years ago, Mariane decided to combine her love of her culture and holistic wellness to create the Nomad Group. Nomad Group encompasses an ecosystem of health & wellness offerings: an award-winning Day Spa, consultancy firm, placing agency, a lifestyle product range, and a training institute. Mariane has played a pivotal pioneering role by creating a foundation, which trains blind women and provides them with skills required to get a job in the wellness industry ‒ a first for the African continent. Mariane serves as SWAA Executive Committee Chair for Namibia (www.swaafrica.org)
Former Board Of Directors
Dr. Stephan Helary 5th (completed one term) October 2015 – 5th Oct 2017.

Mrs. Pamela Olutunji (completed one term) 21st Nov 2014 – 21st Nov 2016

Mrs. Dzigbordi Dosoo (completed two terms) Jan 2011 – 15th Sep 2016.

Mr. Raoul Andrews (completed two terms) 26th March 2012 – March 2016

Mr. Tonny Muiruri Mutungu (completed one term) 1st Feb 2014 – 1st Feb 2016

Mrs. Elisabeth Brandt (completed one year) 21st Nov 2014 – Nov 2015

Mr. Renaud Azema (completed one year) Sep 2014 – Oct 2015

Mr. Jeff Butterworth (completed one year) 15th Sep 2014 – 15th Aug 2015.
Mrs. Janine Shipra (completed one term) 1st June 2013 – 1st May 2015.

Mrs. Ameenah Gurib Fakim (completed one year) 2013 – 2014

Ms. Anne- Marie Murai (completed one year) 13TH July 2011- July 2012

Mrs. Alison Caroline Ng'ethe-Kariuki (completed one year) – May 17th 2011- May 2012