SWAA's welcomes announcement of next executive director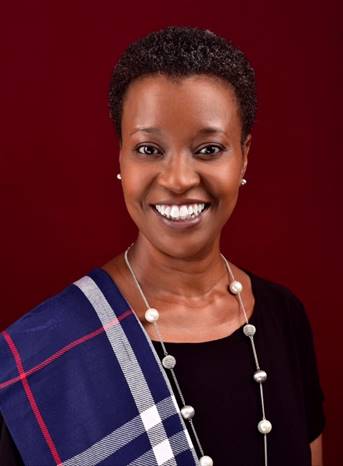 SWAA welcomes the Spa and Wellness Association of Africa's Chairman's – Elaine Okeke Martins' announcement  today that Lucy Macridis will succeed her as the first Executive Director and founder of SWAA.
"On behalf of the SWAA Board, I extend a warm welcome to Lucy MAcridis as the new Executive Director and look forward to a very productive and positive next chapter of the association coalition," said Okeke Martins.
Lucy is a champion in the field of tourism and brings with her unapparelled experience. In her role as Executive Director and leader to Executive Committee member and Chapters, she has the will and effort in stimulating and inspiring partners' involvement, building consensus and ownership to implement strategic and cost-effective interventions, as well as ensuring optimal cross-constituency coordination and achievement of results across African boarders.
Lucy comes with a wealth of 30 years in the Tourism and Hospitality industry experience in Tourism-related issues. During which she grew into leadership roles in both local and international organizations.  Her customer servitude trait is founded from her hospitality background.  She is a co-author of an upcoming Self Help Book, a certified life coach, a mentor and a facilitator.  Lucy founded ELEMCEE Consultancy with a vision to help build women by empowering them into transformation. Lucy is a founding member of Kenya Association of Women in Tourism and the current National Chairperson of the Mentorship and Training Committee. A past President of Skal International Kenya, Lucy is currently a Board Member of the iconic Kenyatta International Convention Centre, where she is the Chair of the Marketing, Projects and PR Committee.
Her Core Values are Integrity, Consistency, Loyalty and Determination.  She appreciates the simple things in life and is fulfilled when sharing knowledge and bringing about change. She believes that the transformation of women empowers the world, and is committed to transforming one woman at a time by unlocking their limiting beliefs so that they can reach their full potential.
In addition to her extensive knowledge, she takes on the role of SWAA´s Executive Director and brings with her some valuable experience in mobilizing industry commitment to Africa´s support and leadership role in wellness tourism area. She supports fundraising efforts with the board, growing chapters across Africa, increase membership benefits, digitalize services, support and partners and sponsors relationships and ensure all SWAA activities are driven well.
Lucy has outstanding leadership qualities, and clearly demonstrated an ability to create an empowering and motivating environment among staff and partners, as well as fostering integration and teamwork. She is committed to effective communication to members at SWAA and SWAA´s advocacy work, and digital development in areas of SWAA work while being engaged as leader of the coalition association for all Africa.
"We warmly welcome Lucy Macridis and look forward to working with her. She has the full support of the SWAA Executive Board to carry out this critical leadership role," – SWAA Executive Board. 
 Lucy Macridis will assume her new functions on the 6th of January 2022 to start the new year. She is SWAA's second Executive Director, and the second woman to lead the 3000+ wellness industry in it's 12th- year history.
Contact Lucy Macridis – Executive Director: [email protected]
Africa Asia Focus - Opportunities for African Companies in Asia Pacific
Elaine Okeke Martin President Spa and Wellness Association of Africa (SWAA) talks to Andrew Jacka Chairman Asia Pacific Spa & Wellness Coalition (APSWC)