Date: 3rd Dec 2020
Time: 2PM EAST Nairobi
Where: ZOOM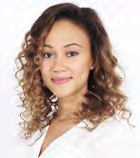 Brief:
The Future of Therapists
Staff is not everything, but without staff a spa is worth nothing. We are facing a completely mad situation: on the one hand there is a considerable shortage of spa therapist (which is more or less everywhere the same), and on the other hand we have to currently send therapists home due to lock downs of hotels and spa busi-nesses. On top of that spa guests will demand high profile therapists in the near future, experts say. Top-notch professional education is crucial. But how can we achieve that? Sustainability in staffing is mandatory. But how can we achieve that? Will Africa suffer from the same bottleneck in staffing of spas as Europe and the US does? Questions over questions!
Wilfried is an expert in spa business since more that 20 years and will explain what led to the bottleneck in staff and what to do to overcome.
A Therapist is a broader umbrella term for professionals who are trained—and often licensed—to provide a variety of treatments and rehabilitation for people. Africa has a range of alternative health practitioners or healers (who may not have a standard western certificate), wellness practitioners, beauticians, cosmetologists are listed here. Find out how they are handling Covid19 and staying professional.
AFRICA ALTERNATIVE HEALTH PRACTITIONERS
AFRICA THERAPISTS BEAUTICIANS AND COSMETOLOGISTS
WELLNESS PRACTITIONERS YOGA
---
The Africa Wellness Initiative wants to hear from organisations committed to the welfare and wellbeing of people in Africa. E.g governments
dedicated to wellness communities.
Our mission is to increase promote wellness destinations, and access in Africa through wellness communities' resources for services delivery and investments in wellness tourism.
For more go to: https://globalwellnessinstitute.org/initiatives/africa-initiative/