SWAA South Africa Chapter Committee Members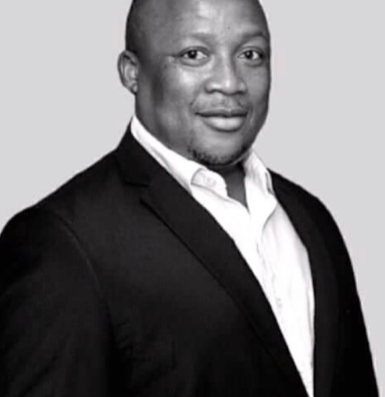 Mandla Quwe
Executive Committee Chairman
Mandla Walter Quwe has more than 15 years of experience as a massage therapist. His hard
work on Cruise liners as well as in up market spas throughout South Africa has equipped him
with a wealth of knowledge and skill, enabling him to successfully manage a number of spas
with a completely hands-on approach.
He has also a spoken at the 63rd Cidesco World Congress 2015 that was held at the
International Convention Centre in Johannesburg educating about the importance of Sports
Massage and its benefits; He was also a speaker at the World Spa and Wellness Convention
on 03 September 2018 at the Gallagher Convention Centre talking about Targeting Corporates
and their Wellness Programmes, amongst many programmes and events he started a training
programme for underprivileged youth training them on Massage Therapy with the vision of
doing more training on full course in Health and Beauty Therapies.
He is currently running his own practice called Eyosapho Massage Therapy in East London in
the Eastern Cape. His aim is to build relaxing, healthy and thus rewarding workplace
environments for the employer and employee likewise, moreover to create Wellness
Programme that will look after people's wellbeing.
To this end he has created a Staff reward Programme, House and Office Massage calls as well
as Events Massages.
Tumelo Maome
Professional Chapter Member
Tumelo Maome is a Spa Therapist and Trainer who has worked in the spa and beauty industry for the last 10 years. During her decade she has worked at various spas, focusing on both body and skin care treatments which grew into a passion for the development of therapists and training.
Throughout her career she has worked to continuously learn new techniques and information that she has then applied in treatments with clients and has shared with students under her leadership.
Her desire to educate therapists has informed her delivery in the classroom expressed with humour, kindness, and care.
Tumelo Maome is an accomplished Somatologist with over 10 years' experience in the health and skincare industry .
She has a love for people and wellbeing before she knew she could make a career out of it.
She has an itch of curiosity to understand how things work,more so the human body and brain. She is an intentional therapist and no client is ever the same in her hands.
In her journey she has had the opportunity to do therapy, manage and train therapists, which encouraged her to train as an assessor and tap into business management studies.
She always receives great feedback both in therapy and for her people skills. It is the feedback which has intrigued her to constantly want to develop  herself and invest in her own personal development in order to better understand her clients and teams .
Her long term goal is to be part of training and development within the industry and beyond.
She has had significant professional experiences as a therapist and engages in several tools to help the companies she works for evaluate operational requirements more accurately and improve the environment within the work space.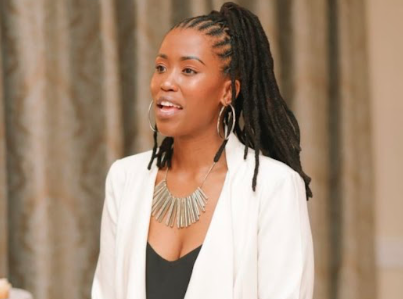 Sindile Madlingozi
Professional Chapter Member
Sindile Madlingozi has worked in the field of marketing and communications for over 10 years with a passion for community work and events. Her desire to inspire young people saw her moving into project management and co-ordination to help identify performing talent in schools. Her creative side had further been sparked in this work and brought her closer to the marketing and entertainment industry.
Sindile is a passionate creative and continues to learn and grow within her industry, through techniques and studies in public speaking and presentation, as well as creating content for screen productions.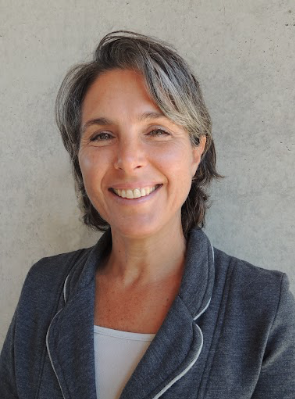 Charne le Roux
Governance Member Associate
Charne le Roux is founder Green Spa Africa and has run the company for  over 12 years. She is a green spa developer and sustainability advisor as well as a retired intellectual property lawyer.
Alongside her company, Charne has had experience on various boards and organisations where she promotes the development of the green spa industry and sustainability practices.
She was also responsible for the sustainability committee of the largest law firm in Africa which is tasked to develop the firm's sustainability profile. This included the preparation of its annual sustainability report, assisted with the green building certification of one of its buildings, the creation of sustainability policies and the implementation of programmes to measure and reduce its carbon footprint.
In 2003 she developed the first dedicated organic spa in South Africa, Vygenhoek Organic Spa. The spa was awarded for Unique Spa in 2008 shortly after opening and received a Merit Award for Excellence in 2009 from the Mpumalanga Institute for Architects in recognition of the sustainable design features incorporated in the building.
She regularly receives invitations to speak on the subject of sustainable business practices in the spa environment. She has also written various publications and articles; she has published the Green Spa Guide and worked to develop the Green Calculator for Spas a project developed in partnership with ESP to serve as a working tool for spas and wellness operators to measure their sustainability.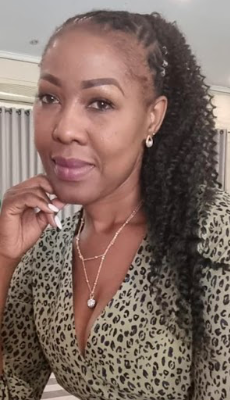 Dineo Molefe
Tourism Specialist
Dineo Molefe established Dee's African Spa at Protea Hotel (Kruger Park Gate) in 2009. The business is 100% black female owned and serves as the base for providing skills to young black women in surrounding areas, thereby providing social upliftment.
Dineo has 17 years of experience as a Somatologist and Spa Manager of renowned 5-star lodges, including Singita Private Game Reserve, Granny Mouse Country House Spa in Midlands, Karkloof Spa in KZN and the award-winning Amani Spa at SabiSabi Private Game Reserve.
In 2017 Dineo won the ABM Awards as Business Women of the Year in Nelspruit.
Dee's African Spa run by Dineo has treatments based on ancient traditional massage methods like the Xigiya Tribal Massage and Tribal Head Massage. These treatments are highly influenced by African culture.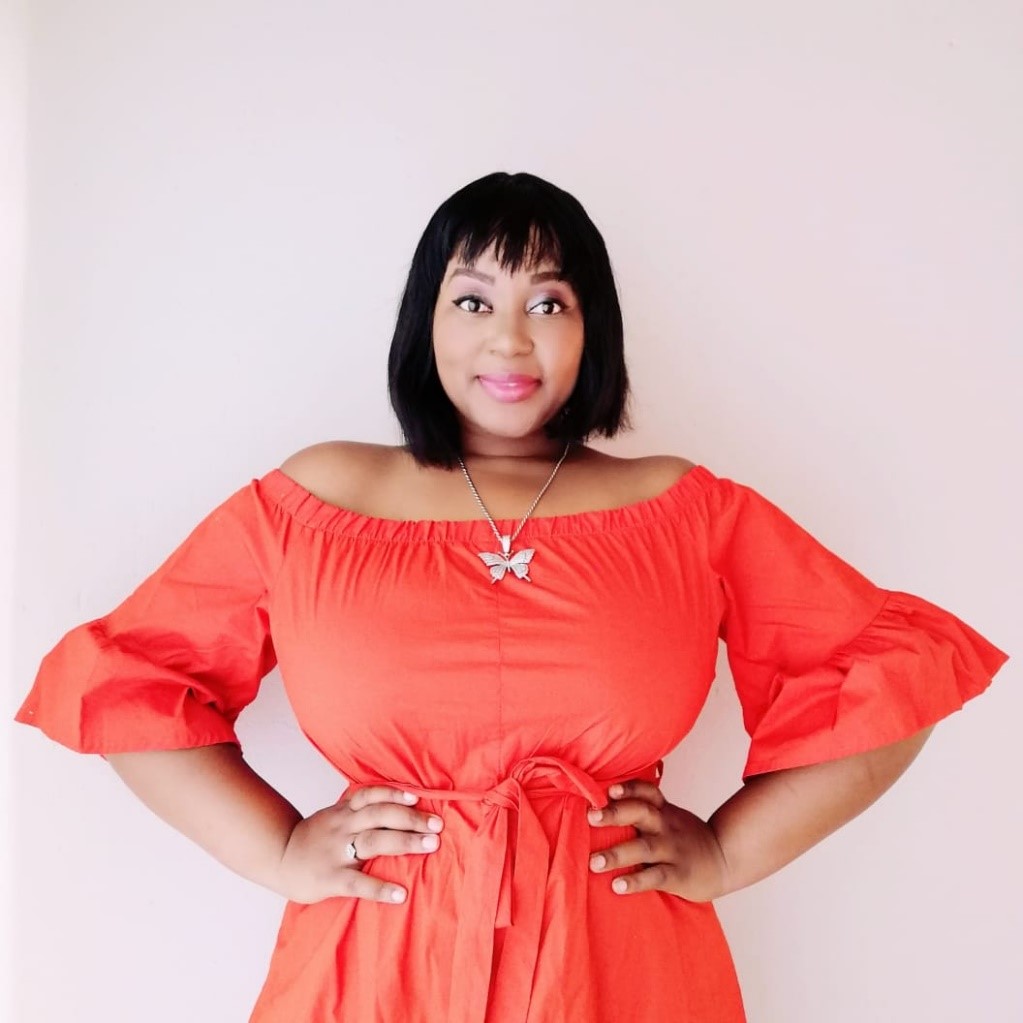 Dr Eurika Thabile Mogane
Professional Chapter Member
Dr Eurika Thabile Mogane – Jones is a Medical Scientist currently working as a Health & Wellness Practitioner and co-founder of Tharika M Health Wellness Centre. A much-publicized Golden Key Society ambassador, she received life-long membership during her pre-graduate years at the University of Pretoria and became an Honorary member in 2020. She also currently offers Cognitive Behavioural Therapy and has a certification in Trauma Counselling with the University of Pretoria, CBT & Adrenal Counselling with the Academy of Medium Applied Psychology (UK).
Using her membership and qualifications well, Dr Mogane realigned herself from studying medical science to working in offering holistic health and wellness care to many. She completed her certification in Neuroscience with various Online Institution and received an Honorary Doctorate in 2020 for Psychometry and Counseling. She holds Competency Diplomas and Certificates in Sports Medicine, Medical Nutritional Therapy, Health & Wellness Practitioner and Cognitive Behavioural Therapy. Dr Mogane is also well-known for her activities with the Cancer Association of South Africa, South African Red Cross Society, SPAR Lowveld Women's Race, Alison Online Learning Institution and is a newly appointed GeneWay SA Practitioner – using her Medical Sciences background to help others get a better understanding of their genetic make-up and how it affects their overall state of being.