By Elaine Okeke Martin
It´s Valentines day in 2 weeks! And as we may not be able to go on that romantic weekend away, I thought of a few ways we all could celebrate this occasion in a sustainable way and future.
Have a picnic indoor
What better way than to imagine you are on that romantic getaway, layout you comfy blanket right there on your floor and enjoy your favourite foods.
Do sustainable Chocolate
I do appreciate good quality chocolate, especially when it's ethically sourced and made. Anyone who knows me well, knows, chocolate is the way to my heart. And Africa is the land of chocolate. So I have picked out a few of my favorites here:
http://fairafric.com/en/home/ (Ghana)
https://devillierschocolate.com/ (South Africa)
https://www.organicafricachocolate.org/ (Sierra Leone )
https://chocoloza.co.za/ (South Africa)
https://www.monchoco.com/ (Cote d'Ivoire)
https://www.57chocolategh.com/
Relax with a movie marathon
Cook together or Takeaway by candle light
Plan the ultimate vacation
Relax in a bath
Turn on your ´Jiko´in your backyard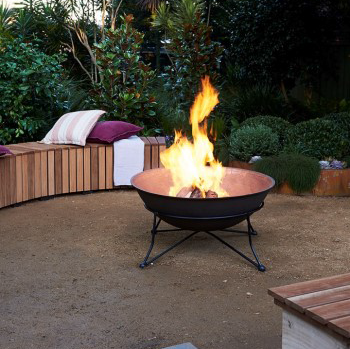 A jiko is a portable, burning stove in Kenya. Wood burning does not release any more carbon dioxide than the eventual biodegrada-tion of the wood if it was not burned. Wood burning is recognized as considered "carbon neutral" by the Carbon Trust. Wood is a very environmentally friendly source of fuel be-cause it's carbon neutral status.
9. Flowers
We can start giving flower pots, for example, which won't die in a few days. But if you, or your lover, love flowers, think about buying locally produced or fair trade ones. Same with chocolates, did I already mention chocolates?
10. Buy Ethically sourced cosmetics and support local:
Terre DÁfrique
No harsh chemicals or animal-derived additives. Only the purest ingredients in organically-certified formulations that nourish and balance the skin.
Benefit sharing with harvesters, respect for their intellectual property, and a commitment to preserving the biodiversity of ecosystems where we source ingredients.
Details: Terres DÀfrique /[email protected] / +27 11 268 2443

Healing Earth
Healing Earth are suppliers of naturally made holistic products for beauty and skincare needs. We use only the finest locally sourced ingredi-ents and is locally manufactured giving us the best quality product on the market, taking you away from any harmful ingredients that could damage the skin and introducing you to a more natural skincare range.'
Details: Healing Earth / [email protected] / +27 021 555 1896

Africology
Africology products are natural, eco-friendly, luxurious and fragranced with only pure essential oils. Products range from face to feet and aromatherapy.
Details: Africology / [email protected] / +27 011 791 6890

Soil
Soil brand is eco-ethical and certified by Ecocert. Soil grows many of their own ingredients on an organic farm in Zululand, KwaZulu-Natal. It's here that they have been distilling aromatic plants for their oils since 2001. Everything is packaged in recyclable, biodegradable glass and no animal testing is conducted on any of their products.
Details: Soil / [email protected] / +27 071 679 4726

R&R LUXURY
R&R Luxury is a 100% natural, plant based skincare brand that uses Shea Butter as its key ingredient. R&R's core values include ethical sourcing, nature preservation and job creation.
Details: R&R Luxury / [email protected] +234 908 631 5761

Lulu & Marula
Lulu & Marula believes in natural, ethically produced skincare that works. Their products are handmade and 100% natural. They don't test on animals and use minimal glass and cardboard packaging that can be recycled or reused. Best still, Lulu & Marula believe in empowering local businesses and use ingredients and packaging that is, wherever possible, made and sourced in and around South Africa.
Details: Lulu And Marula / [email protected] / +27 079 070 1535

Kudu
Kudu combines plant-based natural ingredients with the best science and green technology to create safe and effective products. The brand subscribes to the ethos of clean beauty, and they handcraft their products in micro-batches, allowing them to cater to people's needs in a more personal manner. All products are 100% cruelty-free, and they don't source ingredients from any companies that test on animals.
Details: Kudu Cosmetica / [email protected] / +27 073 854 2153