By Elaine Okeke Martin
It´s time to reset. As we all were under lockdown this year and while this seasons celebrations are limited to a few people, I suggest a few unusual encounters with nature. Breakfast with Giraffes at the Giraffe Manor is good start and away to unwrap your mind and enjoy nature. If you happen to be in Nairobi Kenya then do visit these beautiful giraffes.

Another way to unwrap your mind this Christmas is to spend a day at one of the greatest attractions in Africa and one of the most spectacular waterfalls in the world, Victoria Falls is located on the Zambezi River, the fourth largest river in Africa, which is also defining the border between Zambia and Zimbabwe.
As a child my family and I always visited water falls during the Christmas season and had picnics there. It´s a nice way to get to enjoy the beauty of earth.
Inga Falls. It's a 3,000-foot wide series of falls and rap-ids on the Congo River that takes about nine miles to drop 315 feet. Nine miles! It's made up of hundreds of channels, split up by large rocks and small islands.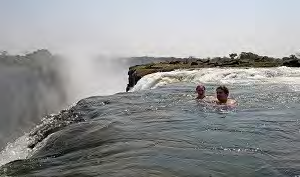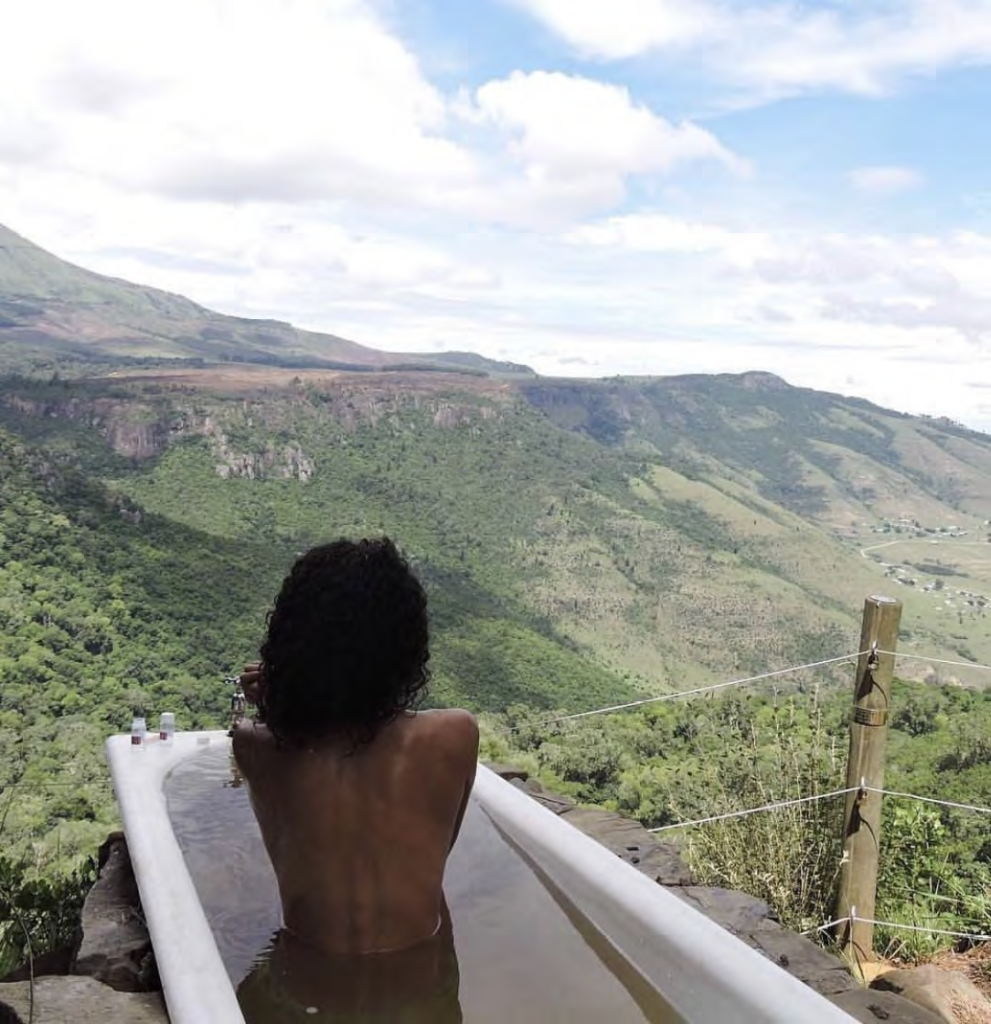 Bath time in paradise. With lush greenery, animals running around freely, forest hiking with beautiful waterfalls and this beautiful view…what more can you wish for this sea-son? And what a great way to unwrap your mind.
Hogback Eastern Cape, South Africa
http://awaywiththefairies.co.za/the-cliff-edge-bath/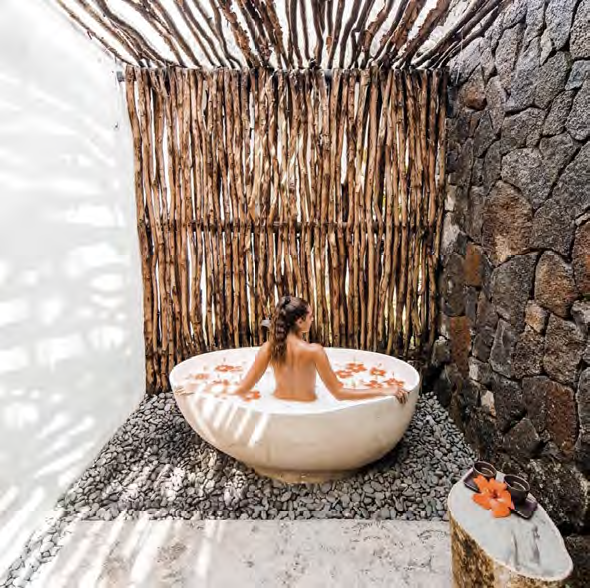 Out door bathing at the Shangrila in Mauritius is another way of unwrap-ping your mind this coming holiday season.
https://www.shangri-la.com/mauritius/shangrila/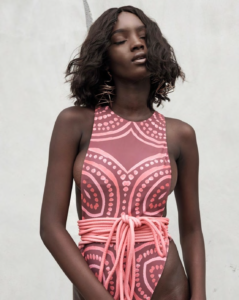 Holiday shopping is starting earlier this year due to the COVID-19 pandemic. Shoppers are going online this season to avoid retail shops and it's been like Christmas for the last six months for delivery companies and online retailers. Who knows how jolly this festive season will be. But one thing seems clear, it will be the most digital one yet for shopping.
I'm loving this African inspired swimwear by Andreaiyamah for these hot summer days by the sea or pool during the holidays.