Date: Held on 15th Oct 2020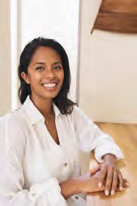 Moderator: Meelan Thondoo: PhD Candidate – EU Commission EMJD Program
Anthropologist & Socio-economic An-alyst
Director at Anthropulse Ltd.
Speakers: Dr. Gordon Otienodundo, Shola Ladoja – CEO Simply Green, Evet TBC, Lina Njoroge – Health Alternatives, Isabel Roos – ISA Carstens
MEDICAL HEALTH . NUTRITION . NATHURPATIC . ORGANIC FARMING . CONSULTANTS . EDUCA-TION
According to WHO – Many African countries have al-ready initiated economic and political reform policies but most of them have not yet instituted accountable, credible and democratic institutions. Without effective institutions, African countries will find it very difficult to achieve good governance and sustainable development.
2020 is an opportunity for all of us to chart a different course and to kickstart a Decade of Action to deliver the Sus-tainable Development Goals (SDGs), as called for by the Secretary-General at last September's SDG Summit. This is why all regional fora for the SDGs take an added sense of urgency this year, starting by Africa today.

First, ambition. Since no country is on track to deliver by 2030, every country must increase its ambition. That starts with national plans, policies, budgets and institutions that are commensurate with what it will take to deliver universal access to quality social services and an economy that provides decent jobs for all. It also requires national financing frameworks that support Governments in mobilizing and aligning financing from all sources. As a conti-nent with the lowest ratios of tax-to-gross domestic product (GDP), the potential to mobilize more domestic re-sources exists, through tax and fiscal policy reforms, better tax revenue management exists. Ambition also de-mands a full embrace of the SDGs by our partners in business, technology, science and academia. And it requires the delivery of strong commitments at this year's major global meetings on climate change, biodiversity, sustainable transport and oceans — all of which are crucial for Africa's future.

Second, mobilization. We need to see a stronger involvement of the general public for sustainable development. We need to do more to ensure that all Africans see their futures in the SDGs and the goals of Agenda 2063. With a staggering three quarters of Africa's population under the age of 35, young people must be a central focus — not just in terms of economic inclusion but as the drivers of the change that these Agendas demand. We have seen many examples of the positive engagement of young people across the continent in recent years — whether relating to corruption, violence against women or climate change. We need to do more to encourage, expand and harness such efforts. That includes creating space in policymaking and providing an enabling environment that allows their free expression and embraces their energy, ideas and innovation.

The third imperative is solutions. To deliver change on the scale that our Agendas demand, major increases in international investment and support for African solutions are needed urgently. Silencing the Guns is one such effort that demands support. Building climate-smart infrastructure, expanding access to clean and renewable energy, ensuring that every young person is in education, training or a job: These are among the challenges that demand a surge in investment, capacity, technology and know-how; that demand much stronger and more effective partner-ships and cooperation than we have seen since 2015.
In all of this, you can continue to count on the United Nations. At the national level, the reforms of the United Na-tions resident coordinator system and a new generation of United Nations country teams now offer a stronger and more cohesive platform to provide Governments with integrated policy and programmatic support.

We are also concluding an ambitious process to reposition the United Nations development system at the region-al level — the Secretary-General will be providing his final recommendations in this regard to the United Nations Economic and Social Council this May. I am confident that you will see a step change in the depth and impact of our operational and other interventions, working hand-in-hand with the African Union.
The regional reform will help us to strengthen coordination and mobilization of resources, and give us more robust knowledge management hubs. It will lead to greater transparency and results-based management. Data will improve. Transboundary efforts will grow more sophisticated. We will be able to better advocate regional positions and issues at the global level — including the repatriation of billions of dollars lost to illicit financial flows. The African Continental Free Trade Area is yet another platform to generate the gains we seek.

There is no denying that we have a mountain to climb over the coming decade. But as Nelson Mandela has taught the world: "It always seems impossible until it is done". It will take all of us — the Governments of Africa, the African Union Commission, youth, women, development partners, the United Nations development system — to leverage the Decade of Action to deliver the SDGs and our common vision for a more peaceful and prosperous Africa

Summary:
Meelan Thondoo
The main purpose of the webinar was to discuss the role and contribution of African Institutions in making coun-tries achieve good governance and sustainable development. The input of each panellist was helpful to shed light on contextual issues and affordances.

Mr Odundo presented his work through the Global Compact Network in Kenya. He explained the different ef-fects deforestation, water, use of plastics and bad air quality. He suggests that some solutions lie in the develop-ment of alternative energy and use of mobile technology as an enabler for sustainable development.

Mrs. Njoroge provided a comprehensive overview of the food security and nutrition situation in Africa. With 1/9 children suffering from hunger and malnutrition, she explains wider consequences on the prevalence of non-communicable diseases. Her input was useful in depicting the multi-dimensionality of malnutrition and its connec-tion to poverty and misinformation. She recommends multisectoral approaches and the need to funding nutrition programs and research.

Mr. Ladoja built on her arguments to explain how food production in Nigeria is affected by low government poli-cies. Research centers and other stakeholders are weak in enforcing the implementation of policies. Local farmers may provide valuable and unique solutions to increase productivity. Government can then focus on context-specific problems and address uncertainty. He argues that food should always be sourced locally. Training is cru-cial to ensure that people are focused on productivity and strategy to achieve sustainable development.

Mrs. Roos went on to explain the complexities in including stakeholders and gearing their actions towards sustain-able goals. She believes that initiatives and training programs should benefit all stakeholders. Current and future generations will demand products that are safe and sustainable. One can provide these products if therapists are trained to run businesses successfully while also focusing on their own personal growth. She suggests that sup-porting e-learning can bring forward an agenda that is effective, inclusive and geared towards sustainable goals.

Last but not least, Mrs. Martin explained how SWAA has been pivotal in connecting people and professionals to-wards an agenda that is sensitive to health and wellness. She urges the community to share experiences and knowledge towards other sectors. The issues of poverty and youth unemployment in Africa are important to ad-dress and should be a priority if Africa is to move forward. Overall, the panellists discussed the need for Africa countries to be interdependent. The issues they face and the potential they hold position African leaders and institutions to speak up for the planet. The importance of indigenous food and the role that youth can play in providing food security should be further explored. Finally, the Health and wellness industry provides a unique platform and opportunity to develop and apply cross-sectorial solutions for the advancement of sustainable development in Africa.

Thank you.