Innovations and pivots seen in South Africa
Passion, purpose, focus, gratitude and calm will support your immune system and it can boost your business too. We need to immune boost our businesses and life far more now. Things have changed and so has life. Visualization is incredible. Change your way of thinking and the effect it has on you and have a better belief system and you will start to achieve the things you really want. Award winning UK Motivator, Writer Marisa Peer confirms this and says, 'First you make your beliefs then your beliefs come to you." Her WPO (Worst Positive Outcome) is a step that can help. What's good about your situation? What can you do to make it better? These steps encourage you to take stock and make changes and add in new beliefs. I love her simple mental hygiene tip about getting out of your own way. Don't hold yourself back, rather get rid of those negative limiting beliefs.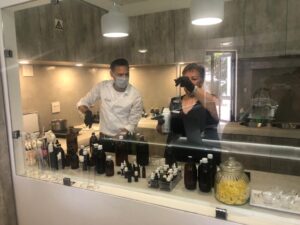 Africa fascinates the world with their optimism and innovation. I think it has something to do with the sunlight and the essence of the community ubuntu spirit, "I am because you are." Creativity, positivity, enthusiasm and togetherness for now, that's for sure. Watching new trends as they pivot and change direction, is inspiring. Those with a healthy belief system are surviving well and I am sure will continue to thrive. Positive mindsets attract positive actions.
New Product Lines – GÈVE GUARD Sanitizing Products, Collaboration and Deep cleaning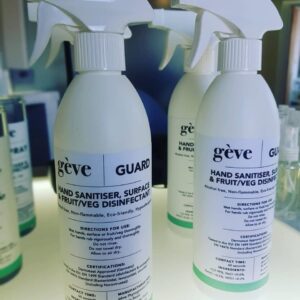 Imagine 2020, your new spa opens but lockdown hits? This happened to Saint James Wellness in Kalk Bay, South Africa only 2 months post opening. Luckily the capacity to develop and manufacture new products saved the day. Al-ready kitted out with a manufacturing facility on site for tinctures, perfume products, and support from their gève skincare products division, the development of sanitising and disinfecting products began, with a line of alcohol as well as non-alcohol-based products. With a natural perfumery, they were able to formulate a unique smelling perfume accord that not only gave san-itisers a unique smell (which people love) but also antibacterial and antiviral properties. The combination of botanical medicine, aromatherapy and perfumery developed into a unique product. New deep cleaning services in COVID-19 affected buildings with the disinfectant and fogging equipment proved to be a winner.
Collaborative partnerships with a company to provide the manpower for the deep cleaning is thriving while the retail aspect of the spa has taken off. Gratitude indeed for surviving. They continue to support the South African Naval Training Centre with hand sanitiser and surface disinfect-ant at no charge as part of their social responsibility giving back to essential services.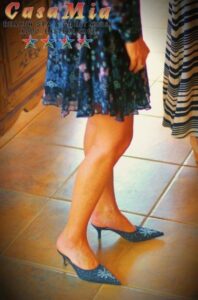 More Personal Attention and online Consultations and A 'Shoesdays' Pro-motion
Casa Mia Health Spa in Addo South Africa has introduced a successful online client evaluation process and buffed up their personal attention towards each client as they refrain from hugging. Their social media posts have created more connection with clients too. We loved their Shoes days Promotion – Post a photo of your favourite pair of shoes and stand a chance to win a FREE 90min Pamper Pedicure including a mask and massage. Motivating positivity, pampering your feet to show off your shoes on a Tuesday, just created a happy community.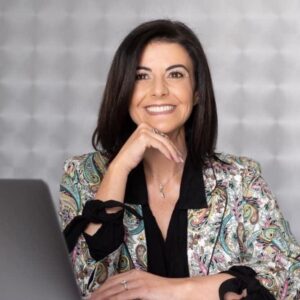 On-line training, On-line shop portal, and global platform
Marisa Dimitriadis, well known South African Spa Consultant and owner of two product lines, Spalicious and Six Skin Care recently launched Spa Professionals Guild, a global online platform for like-minded spa and salon professionals to share best practices and continue growing and learning with a transformational Business Management Course and many others. Marisa was instrumental in keeping many South Africans positive during lock down with her 2020 motto OBSESSED and her complimentary business coaching sessions. Her new on-line training portal offers excellent value and various membership options. Besides this pivot, Marisa quickly set up an online drop ship product store to enable salons and spas to make some revenue during lockdown and introduced virtual online consultation training to get therapists comfortable and skilled in doing virtual consultations. Her shopping portal www.sendmethat.co.za instantly grabbed attention and certainly boosted business. She was a life safer for many while salons and spas could not operate during lockdown.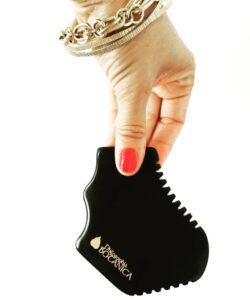 International online zoom product training and daily affirmations to positively boost
Philosophia Botanica like many product houses have taken training to an on-line level and with their GUA FA-CIAL training online platform they are training more people from around the world by ZOOM sitting with them instead of holding sessions in one room with just a few people. The positive affirmations made by their pages on social media are encouraging and their following is growing.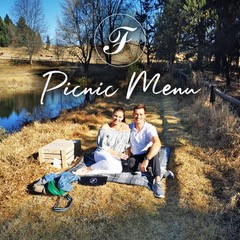 Outdoor events and new African Herbal Products
Fordoun Hotel Spa in the Midlands South Africa created walking and running routes on their beautiful property grounds and special picnic lunches during the lockdown period when their spa could not be opened.
However, it was their Artemisia (Afra) tea blended with Lemon Bush and Rooibos that caught my attention.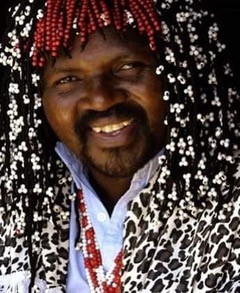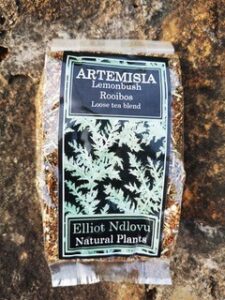 The plants come from Dr Elliot Ndlovu, well known for medicinal healing plant ranges and products. Especially prepared at Fordoun, they are using it in their home-made granola and mixed spicy nuts for their picnics!
For those who would like to know more about the Artemisia Afra (African Wormwood) tea this indigenous bitter, strong Herb has been used for centuries in Africa for its medicinal properties. Proper-ties include: natural antibiotic, antiseptic, digestive tonic, uterine stimulant, relieving bronchial problems, fever, sinus, asthma and colic. This is also an indigenous plant that has been receiving a lot of attention during COVID19 because of its benefits.
Communication, Kindness, Healing Energy, Connection & Great Customer Experience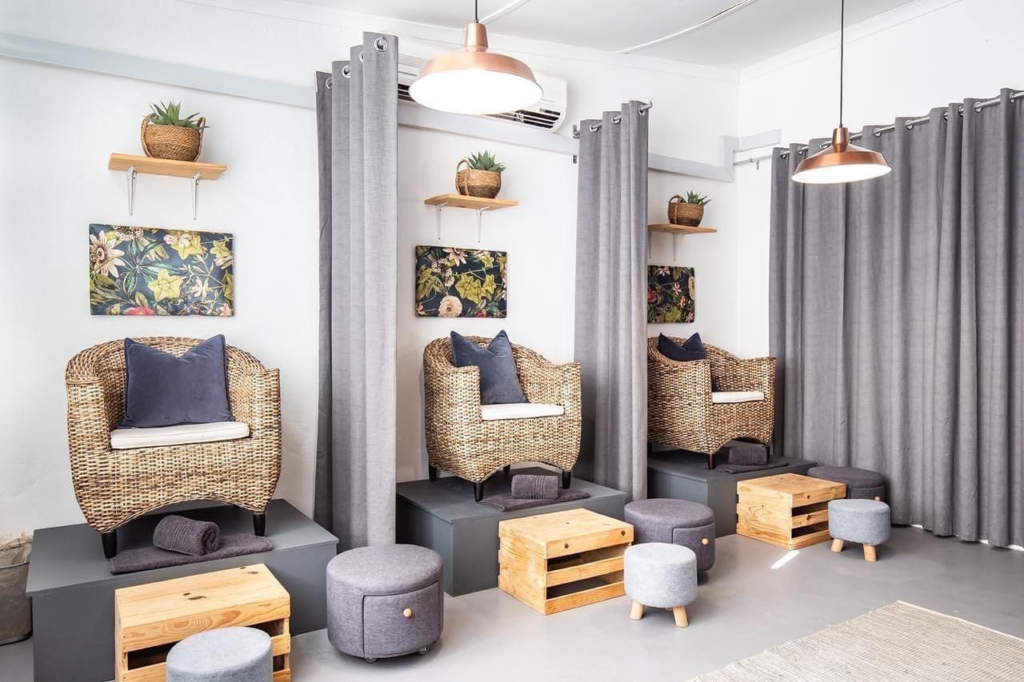 Corli Schoeman and her team at Alchemy Skin & Body, a wellness centre nestled in Graaff Reinet have certainly focused on their community by going the extra mile, for clients, suppliers and staff during this time. While working away from clients during lockdown, each and every client was con-tacted and given a virtual hug conversation and the best expert facial advice if needed via mail or phone. Special discounted offers for products appeared regularly and were personally delivered within hours. Not only did they build trust but gained the utmost confidence from their clients that their haven was safe and products on hand were there to support them too. Enhancements to the salon, beautiful connective posts on thoughtful gifts and content about being kind and in the present have supported not only local clients but many all around the world.

TIPS: As spas and wellness centres promote more local client development, adapting to the new norm, accepting change and changing what they can and increasing personal ser-vice here is just a brief list of what was noted.
Couriered home delivery for online ordered products within 24 hours. 2. Home treatments from hotel spa therapists to regular local clients go build local client base.
Pumping corporate wellness promotions with special travel self-care packages
Weekly specials with add on to limit discounting. 5. Phone conversations with every registered client just to keep in touch.
New online e-commerce platforms to promote sales on line. 7. Home care activation support via Instagram stories 8. Weekly competitions with vouchers to be won in exchange for likes and friend promotions 9. Developing new self- care and sanitisation products 10.Developing on line training and consultations for gym, yoga and facial exercises as well as certain types of training.

If you have an incredible pivot, business boost or belief story which you would like to talk about please contact us, we would love to share your story too.