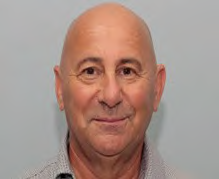 Held in July 2020
Moderator: Denzil Philiips
Speakers:
David Katerere—Co founder of PharmaConnect, Pretoria South Africa
Namrita Lall—Plant Sciences Section, University of Pretoria South Africa
Rokia Sanogo—Faculty of Pharmacy, USTTB, Bamakom Mali
Emeje Martins—National Institute of Pharmaceutical Research & Development, Abuja Nigeria
Prof. Nox Makunga—University of Stellenbosch, South Africa
Cathrine W Lukhoba– School of Biological Sciences, University of Nairobi, Kenya
Fawzi Mahomoodally—Department of Health Sciences, University of Mauritius.

The African climate is diverse, containing a rainforest in the center of the continent where it's hot and wet and two large deserts, the Sahara and the Kalahari. A vast savanna surrounds the rainforest turning into the Steppes, where the temperatures are hot and rain falls in the summer months only. A Mediterranean climate is found on the southern and northern tips of Africa. So, it's no surprise that Africa has equally diverse plant life.
AFRICA MEDICINAL PLANTS: In Africa, traditional healers and remedies made from plants play an important role in the health of millions of people. According to the World Health Organisation (WHO) the definition of tra-ditional medicine may be summarized as the sum total of all the knowledge and practical, whether explicable or not, used in the diagnosis, prevention and elimination of physical, mental or social imbalance and relying exclusively on practical experience and observation handed down from generation to generation, whether ver-bally or in writing. Traditional medicine might also be considered as a solid amalgamation of dynamic medical known-how and ancestral experience.
AFRICAN COSMETIC PLANTS IN INTERNATIONAL TRADE People are utterly reliant on plants for their sur-vival, yet few appreciate that many of the consumer products in common use—ranging from herbal remedies, food, and drink to cosmetics, health supplements, and even furniture—derive from wild harvested plants.
We are a diverse continent and our beautiful African Plants are even more diverse. While they offer not only tradition-al, healing and restorative properties there are many opportunities for new developments that could offer great po-tential for commercialization as we use the bio diversity for the welfare of man. Remedies, food, drink, cosmetics, health supplements and furniture are just some of the products that are supplied from our beautiful diverse plant life.

This fascinating conversation with some of Africa's top experts on African plants discussing plant types, their re-search and what traditional scientific evidence has already been shared in papers, books surely showed the world that our rich diversity has so much to give back to the rest of the world, in wellness and research and natural re-sources coming from our beautiful African plants. Dr Denzil Phillips our SWAA advisor was brilliant in his orchestra-tion of this natural discussion showcasing Africa's finest plants with some of our own brilliant researchers from Afri-ca.

Ficus exaperata and Andrographis paniculata
We started off with Prof Martins from Nigeria who discussed the first part of traditional herbal healing properties from Ficus exasperata and Andrographis paniculata. With evidence based findings to support a host of ailments that could be treated from these two plants including hypertension, coughs, ulcers, arthritis, sinusitis, common colds, eczema, bronchitis and the support of antiviral, anti- inflammatory and cardio protective properties we are just beginning to see some interesting opportunities that can serve the world. Did you know that there 45 different species of Ficus in Nigeria alone. Collaboration and partnerships are key for commercialization of the future.

Aloe ferox and Sorghum
Professor David Katerere, born in Zimbabwe is certainly a networker of note as well as Professor at the University of Pretoria. Aloe ferox and Sorghum bicolour were his two chosen plants. Aloe ferox is also known as Cape Aloe. It has the longest history of commercialization and is well known for wound healing, burns, sunscreens, cosmetics, shampoos, anti-diabetic properties and reversing obesity. The spa industry has interesting products that have been created from Aloe ferox. His second product Sorghum is probably the most important indigenous grain from Africa as it is water friendly. It is used for food, alcohol, animal feed and bio fuels and is also high in fibre, iron and protein. Did you know Sorghum is gluten free and a source of natural colourant for lipstick? A new innovative product that is 100% Sorghum has been created in Pretoria , a non- dairy, gluten free drinking yoghurt available as a new super food. It's anti-oxidant properties look promising.

Persicaria senegalensis and Myrsine Africana
Professor Namrita Lall is a proudly South African cosmetic pioneer in cosmetics with a wonderful research team that support her ground breaking work at the medicinal plant sciences department at the University of Pretoria. Tubercu-losis, Cancer and Skin disorders are key research umbrella clinical trials which have enjoyed her involvement. Mag-nificent work is being done by researchers with African medicinal plants for skin disorders. Clinical efficacy, toxicity, stability testing, microbial contamination are just some of the tests done. Oxidative stress, proteolytic degradation and chronic inflammation cause aging and two plants Persicaria senegalensis and Myrsine africana show promising research.
Skin brightening gel and Phyto DD cream with carob leaf extract from Kalahari Skin Products are part of the product range that she and her formulators have supported with extensive scientific research. Prof Lall has brought out three books Aquatic Plants, Medicinal plants for holistic health and wellbeing and Under explored medicinal plants from Sub-Saharan Africa.

Plecanthrus barbaratus and Ocimum killimandscharicum
Dr Catherine Lukhoba from Nairobi University in Kenya shared her ethnobotany research on Ocimum kilimandschari-cum which certainly created interest as it has indicated good results for measles, abdominal pains, diarrhoea, con-gested chest ailments, coughs, skins complaints, fevers and malaria. Uses even extended to insect repellents for harvest and tea flavouring. Naturub is the one of the first natural registered products in Kenya and is used for pain, flu, chests problems. Plectranthus barbaratus is native to the East African region with soft leaves which can be used as tissues and the plants are used very decoratively in garden homes. They have essential oils and other com-pounds like Foskholin which have been commercialized in India as the compound is big in the Ayurvedic Medicine. Dr Catherine made an important point about Africa having so many plants and so much potential but we need to come together to make use of our products for the benefit of all. There is so much potential as Denzil so aptly.
Phyllanthus phillyreifolia and Bruguiera gymnorrhiza
Mauritius Associate Professor Fawzi Mahomood Ally from Mauritius shared his input on Cosmetic Sciences and gave an overview of health and wellness in his country. Phyllanthus phillyreifolia and Bruguiera gymnorrhiza are the two indigenous products which he chose to discuss. They have medicinal and therapeutic traditional healing aspects with antioxidant, anti-microbial properties. Research on elasticity with basic targets for celluar level are being investigated. Algae and Seaweed are being studied for their healing properties. Did you know that Mauri-tius is the 23rd most peaceful country in the world and it is part of Africa? The mixed culture of Mauritius is a blended culture of Asian, Indian and African fusion and the collaboration and research has certainly boosted evi-dence based information that can be shared. He also extended the need for us to protect our bio diversity. Essen-tial oil research with blend of compounds and pigment research are also very interesting developments that are taking place.

Rooibos and Sutherlandia
Prof Nox Makunga from Stellenbosch University is certainly very hands as she explores the natural habitat of plants and their benefits when she goes wandering in the hills of the Cape if she is not in her lab. Biotechnology, lecturing, propagation of plants, chemical diversity and the benefits of plants are her interests. Rooibos and Suth-erlandia were the two plants which she discussed. Her field trips with local people to discover more about the Phe-nolic profiles of the wild Rooibos are fascinating. Rooibos is being used for teas and skin problems. An interesting fact mentioned is that it can also be used for mulch. Wild Rooibos belongs to different groupings and the many unknown compounds need understanding. If these are matched to local uses they can flow into new commerciali-zation avenues. Sutherlandia is used for a variety reasons – HIV treatments, immune boosters, stress relievers and skin products are some of the uses. Drug herb interactions still need further research and phytochemistry is variable. Wild types of Sutherlandia have different qualities and are also used for cancer treatments but need more research. Commercialization will require more research into climate change too as the benefits of relevant ecotypes for medicinal purpose come to the fore.
Plants with traditional properties could become interesting commercialisation opportunities but delayed permits and long years of research are hinderances.
There are so many opportunities that we can explore and we will certainly be doing more on this topic in the
future.
Please listen to the full recording for more information. https://www.facebook.com/watch/?v=713493309228284&extid=ihB6atzr7YFIjVVF