By Stephanie Grosvenor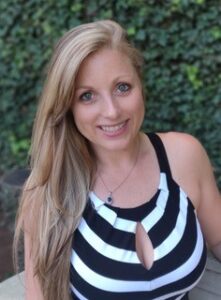 When I chose to go back to school, change careers and get into the wellness industry, I knew one day I would end up starting my own business. I come from a family of entrepreneurs and for as long as I can remember I have always looked at them with such admiration. The strength and determination it took to run their own businesses truly inspired me. I remember vividly back in late 2017 I boldly declared to everyone who would listen that 2020 would be my year, the year I start my own business. At the time I had not gone back to school yet and had no idea what business I was going to start but I thought if I put it out there and believe it, with God by my side we will make it happen.
Fast forward to April 2020, COVID-19 was in full swing, wreaking havoc in the US where I am based and my industry (Hospitality) took a huge knock. Stuck in my house, jobless, bills to pay, no certainty of when the company would reopen or what my next move was – I decided I never wanted to be in that situation again. I had taken full responsibility for every other area of my life so what was stopping me from taking control of my career and finances. The only thing holding me back was fear and A LOT of negative self-talk.

One of the greatest ways we disempower ourselves is by allowing our inner critic to take over our thoughts and eventually our actions. Feeding off feelings of fear and lack of confidence, this critic produces massive amounts of self-doubt which can hold us back from achieving phenomenal things in life. What I have learnt over the years is that one of its favorite times to strike is often at pivotal points in our lives. I was at one of these points. It was at this time that I remembered how I had declared back in 2017 that 2020 was my year and I was going to start my business.

Starting your own business is scary, intimidating and by far the most overwhelming adventure I have ever taken. But when your passion for reaching and teaching people far exceeded your fear of the unknown, you go forward boldly, with a heart of courage, a mind of de-termination and a spirit of Faith.

What initially started out as me publishing my own wellness blog, creating an online presence and slowly building a name for myself, fast turned into a full health and wellness coaching business. Covid-19 has been a challenging time for many and has pushed us to make some big changes and reevaluate our lives. I am grateful for the push it gave me to finally do something that I knew I wanted to do but had allowed self-doubt and excuses to hold me back. Life is always going to be un-predictable but if you allow yourself to be adaptable and keep a positive and optimistic mindset, the world really is your oyster.

What got me into the health and wellness industry?
I never expected to get into the wellness industry be-cause I struggled with my own health conditions for almost 15 years. I know how lonely and frustrating it can feel to live with pain, fatigue and a whole list of other health concerns yet not have any answers or solutions in sight. I know what it feels like to continuously be told it is a mental thing and there is nothing wrong with your body – eat well, don't stress, complete this 7 day antibiotic course and you will be fine….That was the answer I kept getting from Doctors.

As my medical bills kept rising and my health kept declining, enough was enough. In an attempt to heal my-self, I read and researched anything I could get my hand on regarding gut health, nutrition, mind body medicine and what is required in order for us to function AT OUR BEST. It took time, patients and dedication t but I managed to lose 50 lbs, keep it off, drop my body fat by 10%, increase energy levels and get rid of acne for good. My IBS symptoms decreased dramatically, and I improved my anxiety, all through natural remedies and lifestyle changes. I spent 4 months living in China with the Shaolin Warrior monks learning about the mind body connection and how it can impact every area of our lives. I decided to turn my passion for well-ness and understanding of what it takes to turn your life around through nutrition and lifestyle changes into something more than just a hobby. I realized my passions aligned greatly with my sense of purpose which is to help people, to enrich their lives in one way or an-other. This led me to complete my certification as a Holistic Nutritionist and pursue a career in Functional Medicine Health Coaching Certification. There is a wealth of knowledge out there which is why I know I'll be a forever student. Forever learning, growing, and sharing what I learn with you.
How I have been able to play a role in trans-forming the lives of clients, people I truly care about?
I remember one of the biggest struggles I faced when starting to make lifestyle changes (some instructed by my Doctor), was the lack of support, accountability, knowledge and compassion I had available to me. I heard what my doctors were telling me and I want-ed to make the right changes, but I just didn't know how. If I could only make it to day 6 of a 10-day cleanse before I caved and reverted back to old hab-its, I would feel guilty, feel like I failed, and a lot of negative self-talk would go on. I had nobody to turn to for encouragement, guidance or to answer my questions. There is a lot that goes on between the precontemplation phase (I've been told I should make a change, but I don't think I want to) and the action phase. This is where I come in. I offer my clients the support, guidance, and the accountability they need as they progress through all phases of behavior change and together, we work towards creating a life they love.

I meet with my clients on a weekly basis where we set goals, create action steps, discuss challenges and how to overcome them. Through educating and guiding my clients but still allowing them to always take the lead, I am able to meet them where they are at and work with them at a pace that they are happy with. Every session I offer an open, nonjudgmental, and compassionate space for my clients to share their concerns, their fears and their visions for the future. We look at health histories and various other in-depth assessments to investigate where the root cause lies. We work to implement small changes one by one that make a huge difference over time. In under 90 days my clients have been able to get rid of chronic pain, rebalance hormones, discover and eliminate the cause of their IBS, increase their energy, create healthy sleeping patterns, cut their medication bill by 2/3, improve family and work relationships and finally show up as they need to in order to accomplish their personal & career goals. It has been my greatest honor and biggest joy watching my clients succeed and I cannot wait to partner up with thousand more in future to guide them through total health and life-style transformation.

All information regarding my programs, functional medicine approach and booking a free consultation can be found on my website at www.unlimitedyoucoaching.net

Stephanie Grosvenor had a 15-year battle against digestive disorders and chronic inflammation. She works on all aspects that influence wellbeing such as individualized genetic predispositions, diet, and life-style factors. Together with her clients they co-create actions plans that drive her clients to easily reach their wellness goals. Trained by Shaolin Warrior Monks in China in mind-body medicine and completing her certification as a Holistic Nutritionist, Stephanie takes a very well -rounded approach to helping her clients implement small, practical change in their daily life that can have a huge impact on their overall wellbeing.